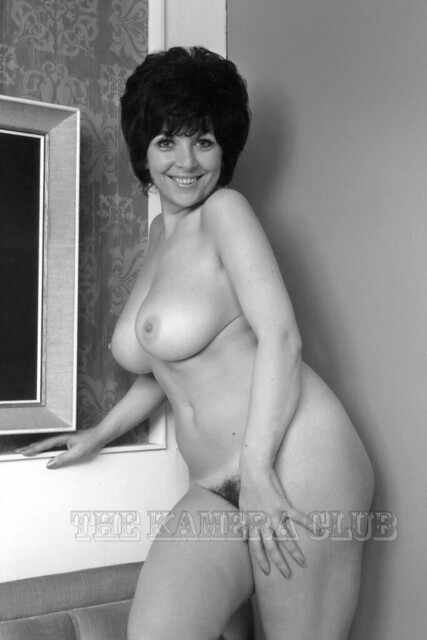 Sometime ago I purchased several 100 contact sheets off eBay featuring various photographers from back in the 1970s including Howard Roark, Terry Sparks, Edmund Leja and others. At the time, I had no idea really as to which models were included within the contact sheets, but took a punt on them anyway. As it turns out, I got very lucky indeed and ended up with a lot of contact sheets of some well known models back then, some of which are favourites of mine.  Most of them ended up being from Terry, including a set of 9 contact sheets featuring 109 shots of none other than Julie Collins, including the shot above.
Julie is a big busted favourite of mine and first caught my attention when she appeared in the later editions of Kamera by Harrison Marks. Since then, I've managed to collect several original negatives of her by GHM, but was very surprised and pleased to see that Terry had also photographed her back in the 70s. I shouldn't be that surprised, as most popular models back then tended to do the rounds with the different photographers. With the likes of Angela Duncan, Sylvia Bayo and Julie Collins and others all working with both GHM and Terry. Luckily I have shots of two of my favourites, Julie and Angela by both Terry and Harrison Marks, but Sylvia contact sheets and images by Terry are more elusive, but I'm always on the lookout for them.
Finally, this is a gorgeous shot of Julie showing off her fabulous curves, big It's and that glorious hairy pussy, perfect!